News and updates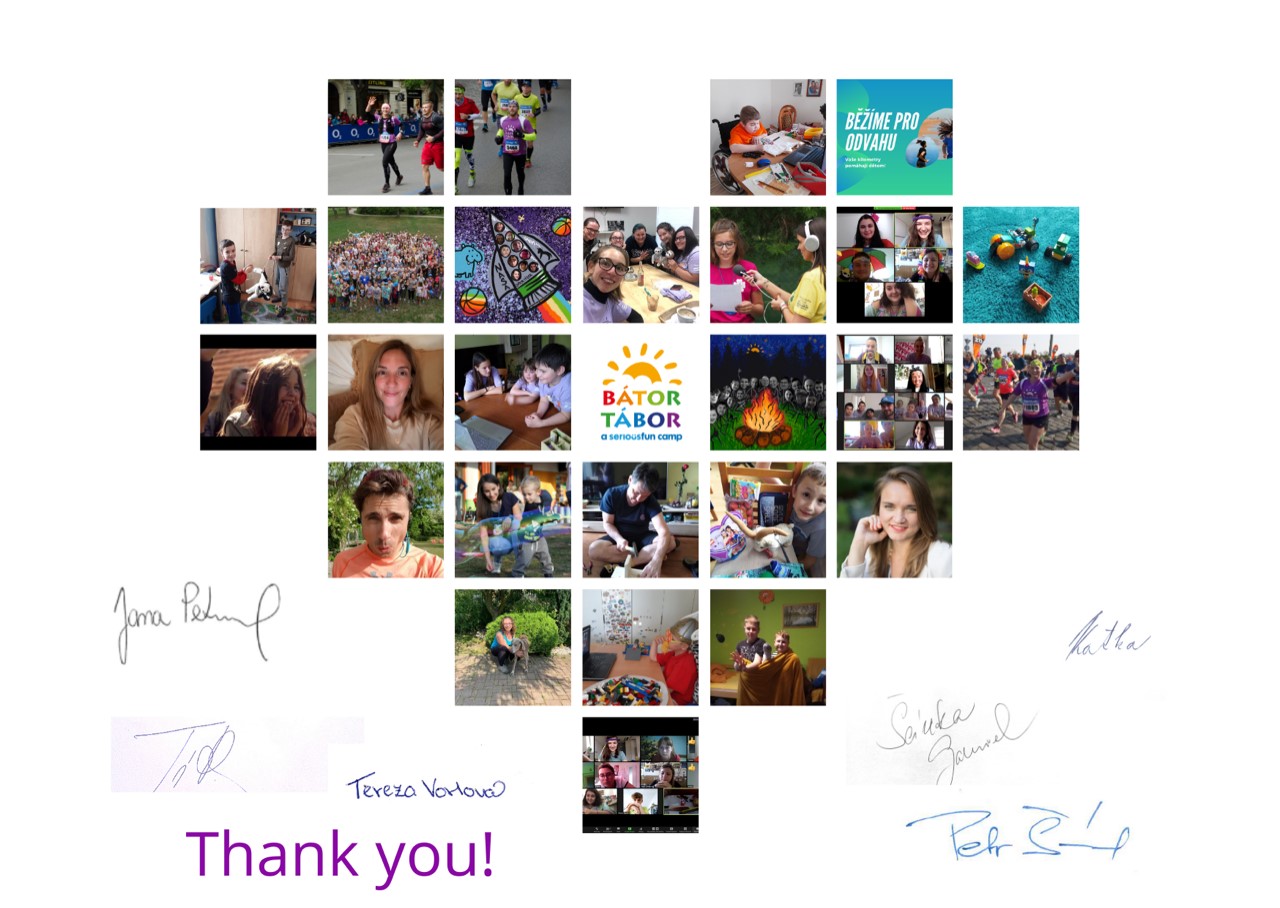 Dear Friend!
On behalf of Kodl Contemporary, Kunsthalle Praha, and the Bátor Tábor Foundation we would like to express our gratitude for your donation at the 1st Charity Art Auction for Bator Tabor Czech Republic on December 1, 2022.
Your support and endowment empower and helps to change a life of more than a hundred families with chronically ill children in the Czech Republic who attend the activities of Bator Tábor Czech Republic.
We are delighted that you decided to spend your evening at the first charitable auction of its kind. Do allow us to express our respect and regards. 
Please find enclosed a memorable image of heartfelt greetings from the kids who receive help from Bator Tabor, and accept the gratitude of the whole Foundation team. 
Yours sincerely, 
Pavlína a Petr Pudil – Kunsthalle Praha
Jakub Kodl – Kodl Contemporary
Andrea Tittelová and Petr Šmíd – Bátor Tábor Czech Republic